Watch
Depth-touch by Joshua Peschke
Learning by Playing: Video Games in the Classroom →
public school, play a game they designed. By SARA CORBETT Published: September 15, 2010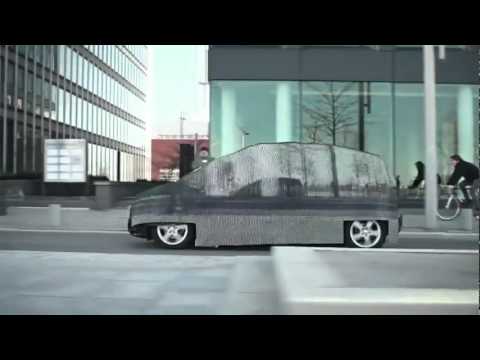 Watch
Transparent Wall makes me awake again.
Watch
Watch
The Transfinite, Ryoji Ikeda It was great experience and evidence that  kids can enjoy this type of immersive experience today.  I should be more confident what I have… 
Watch
System: 4 screens create a half-open cube of the space whose edges are 2.5m long and 1.87m long. The illusions of the 3D images are projected to the 4 sides: From front, left, right and ceiling. 3 back projections and 1 front projection can be used. When participants enter the space, the participants are immersed in the projected environment. The Spatial Flashcard environment gives the users an...
Watch
Spatial Flashcards, Spring 2011, New York
Watch
Simulation For Spatial Flashcard | Image+Word+Sound
Watch
test 01
One by One
Entrance For my thesis, I've designed an augmented interactive learning tool for children. A virtual space is overlayed on a real physical space to create the illusion of an "extended" space. Participants engage and interact with Wii (and in the end, Participants emerge with their shadow and the screen ‐I am still considering) All elements move toward main center screen. ...
entrance rectangle line triangle
More grids
Trial and error, trial and error, trial and...
- Modified Perspective grid - Isometric grid This is really hard on me. I have made so many trials and errors these days. The whole process goes back and forth every single day, even every single hour. But the process is still lots of learning and I feel like I am in brainwash processing in order to emerging myself into the unfamiliar work environments where I have never been before. Hope...
Watch
Test #03 Need an order for the lines and planes / Need to find a more efficient object and angle for the projection. I guess that's why most people use tetrahedron for this type of project. I might try tetrahedron asap. This doesn't look good, but depending on the movement of the animation you will found some interesting perspectives such as mirror illusion or something like that. I thought...
Watch
The Beginning
 9 February, 2011
Add this to the endangered list: blank spaces.
The most interesting article today was  "Anywhere the eye can see, it's now likely to see an AD" written by Louise Story.  I quote, "Add this to the endangered list: blank spaces." I love the first sentence, which is a very strong statement that shows what she wanted to talk about. The reason why I am very excited for the article was that my thesis II has a similar theme with this article. ...
Guest Lecture, ALEXANDER REYNA and JOHN GIST from...
I always think the differences between Mozart vs Salieri. Both are geniuses. What I felt from the movie was that Mozart was natural born genius compare to Salieri. However, the amazing thing was that Salieri had good eyes to find something really good. From the lecture, I honestly thought that scenario. Through the education, art and design will be achieved at some points, but if a person has...
Questions from Woojin
1. Some people enjoy online games for fun and others are seriously addicted the games. Do you feel any responsibility for the people who seriously addicted the online games? 2. Online games and social networks seem to bring people together in a virtual space. Meanwhile they eat up our physical togetherness. Any thought? 3. When you develop online games, what is the most important point that...
Why I won't buy an iPad (and think you shouldn't,...
The launching of iPad especially gives a lot of issues to our society. Probably it has huge possibility to change our behaviors and all industries in the society. Most applications and programs of computer devices obviously need to be upgraded or updated for keeping good functions over time, otherwise you could get only lower performances with the device. Also, I just feel the same way with...
Watch
RiP! A Remix Manifesto "Filmmaker Brett Gaylor explores issues of copyright in the information age, mashing up the media landscape of the 20th century and shattering the wall between users and producers." Many artists obviously get inspiration from other artists through the history. Not only artists, but also most people today get inspiration from others and the sharing social...